Top Black Stories 2013
(Baltimore, MD) Since I've been writing this column you've been able to look back and also look ahead. There are a number of changing dynamics in the Black community at-large, but unfortunately some things remain the same.

Things that influence this year's list include such factors as actions/in-actions of the President, the cheapening of Black Life, and the impact of post colonial life on the continent of Africa.

Let me update you first on some items I talked about last year. The Trayvon Martin case continued to linger despite a verdict which found George Zimmerman innocent. In Mali, French forces were able to beat back a coup de tat but, the county/region continues to be unstable.

As always my annual disclaimer, the selection of subjects and news items are mine alone.


9. Forget Getting a Television Show, "Gettin in Where You Fit-in." If they won't green-light your television show turn to the net. Off color humor is finding audiences. For the last couple of years one of the funniest people on the plant is Issa Rae, the creator of the online series, "The Mis-Adventures of Awkward Black Girl." (
http://www.issarae.com/services-view/awkward-black-girl/
) Rae has proved her worth with an infusion of cash from Rapper Pharrell Williams. She recently signed a deal with ABC with Shonda Rhimes (http://www.slate.com/blogs/browbeat/2012/10/04/shonda_rhimes_issa_rae_collaborate_awkward_black_girl_gets_abc_comedy_deal_.html). She is rumored to be in the running to be Nina Simone in a bio pic.
Issa Rae
If she can get a deal then why can't Azie Marie Dungey get one as well? Dungey has proven her worth with the "Ask a Slave Series."(
http://www.askaslave.com/
). Saturday Night Live please explain to me again, why can't you find Black Female comedians? Update, there is one coming in January. (http://www.nytimes.com/2013/12/13/business/media/snl-to-add-black-female-cast-member-in-january.html?_r=0)
8. Bankruptcy in Detroit - Early this year people imagined Motown was on the comeback. There was a successful Broadway play (Motown). Then reality hit. The trial of Kwame Kilpatrick ended the era of corrupt Mayors, but the city found out it was broke. The Republican Governor said enough was enough. He put the city in receivership and appointed a receiver who took the city into bankruptcy. Biggest loser's city pensioners. If no one is betting on Motown, why is the owner of Quicken Loans buying up so much property in the city?
7. Africa Implosion - with much of Black America consumed with domestic events few are paying attention to the continent. I talked about Mali last year but, ethnic and religious strife are becoming all too common. Here are but a few items, a bombing at a Kenyan Mall, ethnic strife in Nigeria, the Central Republic of Africa has descended into total chaos, and Southern Sudan is in midst of collapse.
Renisha McBride
6. Dying While Being Black - So when is it okay to kill a Black woman? Apparently, when they knock on your door seeking help. Case and point, 19 year old Renisha McBride of Detroit. She had been in an accident. She sought help at a home in Dearborn Heights. Instead of rendering assistance the white homeowner took his shotgun and blew her head off thinking she was an intruder. Four days later he was reluctantly charged with murder. (http://www.detroitnews.com/article/20131106/METRO01/311060086#ixzz2jttmHPxk)
5. My Soul Looks Back and Wonders- this was the 50th Anniversary of the March on Washington. When it was conceived it was a radical idea. One of the speakers that day was a preacher named Dr. Martin Luther King, Jr. His "I Have Dream" speech is now memorized by millions and serves as an inspiration, including to President Barack Obama. Dream children dream.
4. The Affordable Care Act/Obamacare - this was the year of real implementation but, at every step the presidents critics have tried to thwart it, including shutting down the government. Have there been problems? Yes, the roll out of the healthcare website, canceling of policies, etc... Did I miss that more people who didn't have healthcare are now covered? Those states with highest rates of uninsured persons don't want federal help but they're okay if these people don't have health insurance?
3. Aw Naw, people saying stupid stuff. This category used be assigned to people in the majority race but it has transcended. These weren't always you're usual suspects. From Fox's Megan Kelly's rant of Santa Claus and Jesus being white to comedian Steve Martin suggesting the spelling of lasonia would be different depending on whether you African-American or Italian-American. Don't even get me started about the Miami Dolphins Offensive lineman Richie Incognito.
But I'm not letting Black folks off. Kenan Thompson told TV Guide, the reason there are no Black female comedians on SNL "in auditions they just don't seem to be ready." Que the neck role, and the "no he didn't" from sisters.
To add insult Kayne West, who doesn't know when to stop, suggested he was going to change the meaning of a confederate flag. So he embossed the emblem on a jacket. I guess a lot Brothers down south didn't buy this?
There were a lot people saying stupid stuff. In the age of social media all this got attention, Why?
2. Grambling - this HBCU has had a storied career. It's former head coach, Eddie Robinson, always did more with less. This came to a head this year when the school forced the team to travel 20 plus hours to a pair of games. While their rivals flew to the site (FYI they lost the game). They fired Hall of Fame Coach Doug Williams because he asked his friends to donate money to put a new floor in the weight room. The President didn't like he what he did and used it as cause to remove him. The interim coach had a full scale mutiny on his hands when the team refused to practice, then refused to play a Jackson State Homecoming game. The schools President says his hands were tied because the governor cut his funding and it was time for the football team to feel the pain the rest of the university was feeling. Not a good look all the way round.
1. The death of Nelson Mandela - I never meet Dr. King, or Malcolm X but I did meet Nelson Mandela. It was on a tarmac at Washington National Airport during his first visit to the United States. Innocently, he asked a small group of us why we were there? He knew the answer. I would win a National Journalism Award from NABJ for my coverage of him.
I watched him come out of jail after 20 plus years without any bitterness. I saw him become the President of South Africa. He asked those who were oppressed and the oppressors to forgive. It was tough. Then when his term was over he retreated back to the village he called home. He wasn't a saint. Mandela kept his friends despite the many critics who wanted him to distance himself from them.
There is a void without him. He had moral authority and that unique ability to "converse with the Kings, Queens and Heads of States and yet keep the common touch." I know I will never see nor meet anyone like him in my lifetime.
Person of Year - Shonda Rhimes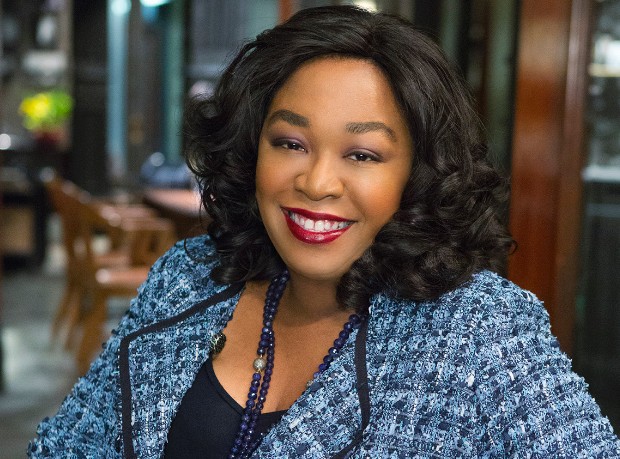 If you don't know who she is you ought to. She is on a hot streak like no other in Hollywood. She is the creator of Scandal and the executive producer of Grey's Anatomy. She has taken ABC from a basement dweller to the top of the heap in ratings. Her story lines blur traditional storytelling. What really makes her "hot" is she has been able to marry traditional media with social media (Scandal is one of the most tweeted shows on television). She actually did a rerun with tweets. They have literally given her the right to greenlight (which means to go into production) on any show she wants.
Labels: 12 Years A Slave, Ask a Slave, Awkward Black Girl, Black News, Grambling State University, Issa Rae, Nelson Mandela, Renisha McBride, Shonda Rhimes, The Butler, Top Black News Stories